In 2022 the ACE Awards, brought to you by the Australian Circular Economy Hub (ACE Hub), recognised and celebrated those that are driving Australia's circular economy progress through innovation, awareness raising and circular implementation. The awards consisted of five categories and were presented to the winners at the Circularity 2022 Conference.
Winners were presented with trophies made by Defy Design using recycled plastic and reclaimed timber.
CIRCULAR LEADER AWARD
This award recognises an individual, company or organisation that demonstrates inspirational leadership and experience in progressing circular economy practices. Shining a light on those who have not only championed circular economy practices but have achieved significant advancement and continue to actively strive for a more circular future.
Finalists
BINGO Industries
EMRC
eWater Systems
Polisplan
2022 Winner – Close the Loop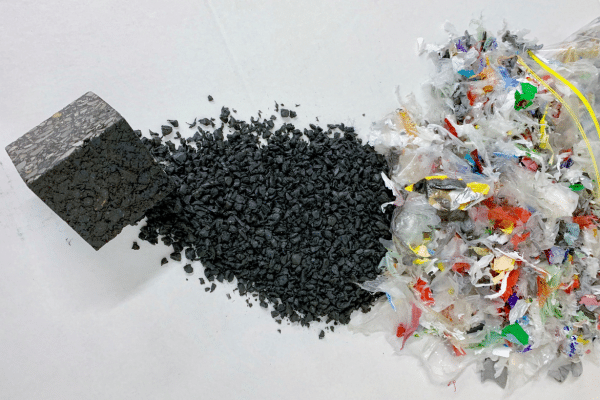 With locations in Australia, Europe, South Africa and the United States, Close the Loop Group create innovative products and packaging that include recyclable materials and are manufactured using recycled content, as well as operating programs that collect, sort, reclaim and reuse products and commodities that would otherwise go to landfill.
From recovering print and toner cartridges, eyewear, cosmetics, phone cases, e-waste and batteries, to the reusing of toner and post-consumer soft plastics, they are focused on driving the transition towards a circular economy." Close the Loop demonstrates a solid body of work over 20 years which should be recognised and celebrated for creating a successful system and environment ensuring there is an end market for products and services (toner cartridges, plastics) creating the entire value chain," said the award judges.
DESIGN FOR CIRCULARITY AWARD
The first principle of the circular economy is "Design out waste and pollution" in recognition of the fact that waste and pollution are largely a result of the way we design and manufacture products. Around 80 per cent of environmental impacts are determined at the design and manufacturing stage, meaning transitioning this area towards greater circularity can have amplified positive impacts throughout the material cycles.
The Design for Circularity award category celebrates new and innovative ways to design out negative impacts through intentional design and smart manufacturing processes.
2022 Finalists
2022 Winner – Underwear for Humanity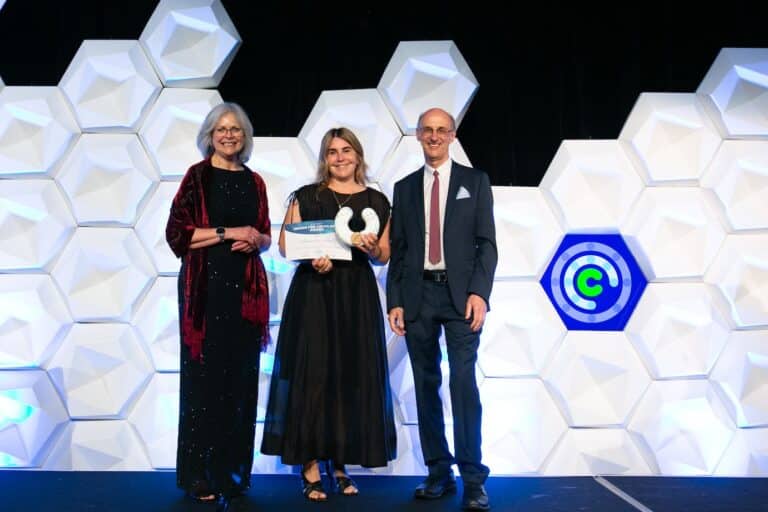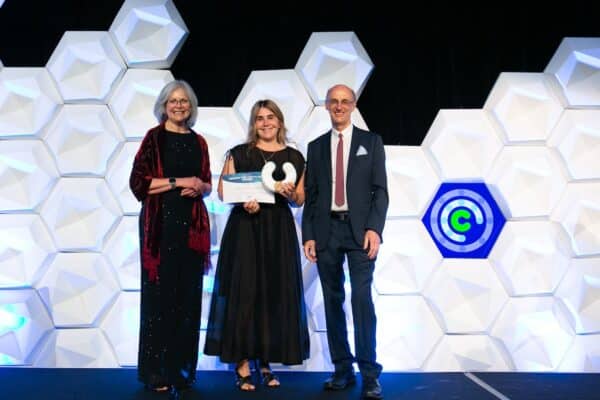 Underwear for Humanity have coupled an innovative product with a conscious recycling scheme for underwear from any brand to be recycled, sorted and turned into insulation, with a strong social impact. The judges noted the company takes a unique approach to reuse, recycle and upcycle underwear – ticking a number of boxes across the R-strategies. Further to this, Underwear for Humanity's social impact highlighted a truly circular approach – providing meaningful and ethical work opportunities and more for people from diverse backgrounds.
EMERGING CIRCULAR LEADER AWARD
The Emerging Circular Leader Award recognises leaders that are 35 and under who, through their impact, have demonstrated the potential of a future circular economy in Australia and sparked forward-thinking ideas within their industry over the last 12 years.
2022 Finalists 
Phoebe Gardiner, CEO & Co-Founder, Bardee
Tara Osborne, General Manager of Strategy, Innovation and Sustainability, BINGO Industries
2022 Winner – Sam Oakden (Stop Food Waste Australia)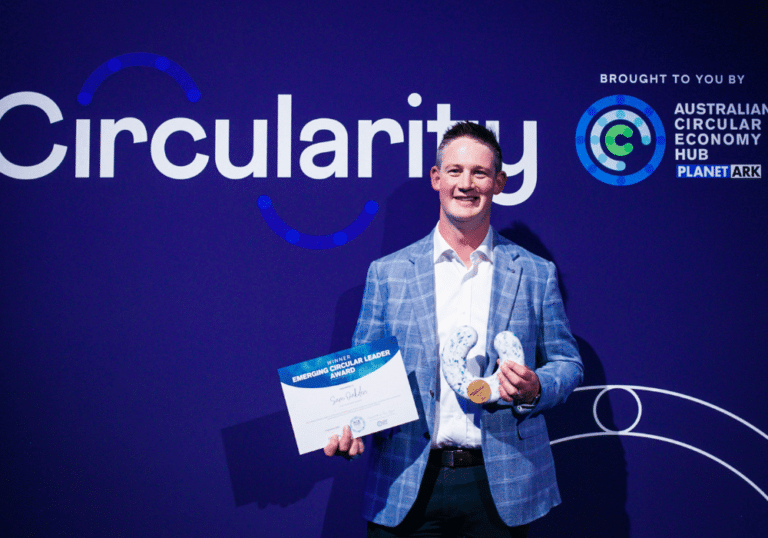 Sam leads the design and delivery of the Australian Food Pact – a collaboration between organisations to make Australia's food system more sustainable, resilient and circular. It is a multi-year commitment by the businesses that grow, make and sell their food to develop solutions and implement change at scale. He is passionate about maximising the value of the 7.6 million tonnes of food wasted in Australia each year, using collaboration to drive a more sustainable and profitable food system.
According to the judges, "the systemic nature of Sam's work was highly impressive – through working across sectors, organisations, stakeholders and bringing these groups together. A compelling candidate demonstrating tremendous impact aligned with the criteria, and a great understanding of the circular economy."
RETAINING VALUE AWARD
Keeping products and materials in use and at their highest value is a core principle of the transition to a circular economy. The Retaining Value award recognises those who are successfully achieving this.
2022 Finalists
Coles
Inner West Tool Library Sydney
ISS – Sustainable Asset Lifecycle Management
Rosella Street
The Reconnect Project
Highly Commended – Inner West Tool Library
The Inner West Tool Library is a not for profit, 100% volunteer run community organisation set up to allow residents to access hundreds of tools and useful things you only use once or twice a year. With more than 250 items donated, equating to 1 tonne of waste saved from landfill and over 1,100 items loaned, saving 4 tonnes of newly manufactured products, the IWTL is lowering the costs across the community and contributing to great environmental benefits.
2022 Winner – Huskee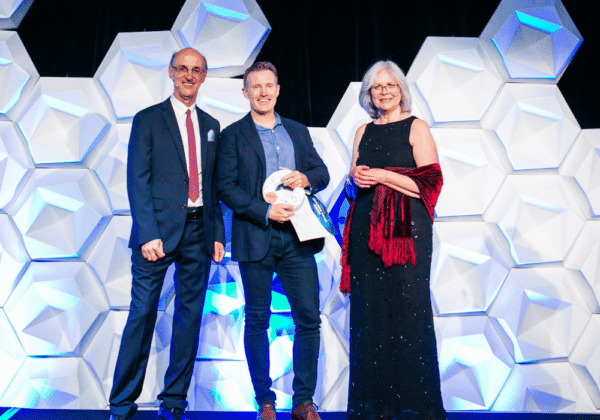 HuskeeCups are in themselves a circular product as they are made from waste coffee husks. These cups live a long and rich life, however, it is inevitable that good things must end. To combat this, Huskee have developed HuskeeLoop – an end-of-life program. The goal is to ensure over 90% of everything made is collected and re-purposed into amazing new Huskee products.
The judges highlighted that HuskeeLoop demonstrates a level of sophistication and maturity, through product stewardship, innovation and a holistic approach to impact measurement: "A successful representation of identifying and addressing the breakpoints in the supply chain and closing these loops. This is the circular economy and keeping the product at its highest value."
FULL CIRCLE AWARD
Bringing it all together, the Full Circle Award is a recognition and celebration of a systems approach and consideration of all three principles of the circular economy. Projects demonstrate incorporation of all three principles using one or more circular business models and are proven solutions in their sector/industry/supply chain.
2022 Finalists
Advisory System for Processing, Innovation & Resource Exchange
Coles
Sustainability Victoria
2022 Winner – Huskee
The goal of Huskee is not just to endlessly sell beautifully designed cups but rather to build the behaviour change and systems necessary to eliminate our dependence on single-use products. With an ambitious global goal of drastically shifting the way we use, consume and discard waste, and through strong teamwork and sustainable design of the HuskeeCups, The Huskee Swap program, and Huskee Loop stewardship program – the aim is to deliver impact quickly through cost-effective and appealing solutions.
In the judges' words: "A well-considered circular system approach and design. From manufacturing to use, it is an adaptable and innovative system service design. The link with the return and remanufacturing closes the loop and shows they take full ownership. This represents a circular business product and service model – with a tremendous opportunity to open doors and transform the entire system and environment."