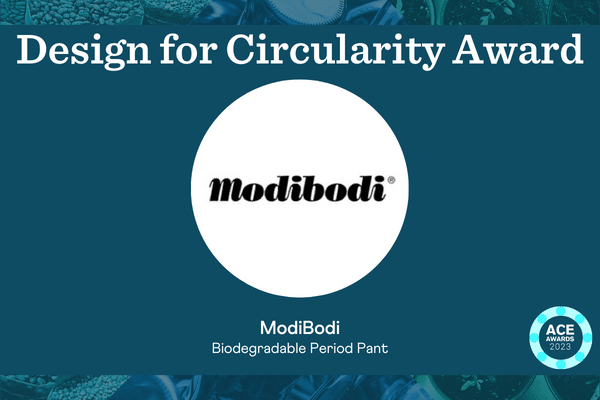 Modibodi
Biodegradable Period Pant
Modibodi started the period underwear movement in Australia ten years ago. As a pioneer brand, we set ourselves the challenge of becoming the first brand to offer biodegradable period undies, globally. It took the whole of 2021 and enormous amount of blood, sweat and science to design the world-first biodegradable leak-proof underwear. Designed by our Product and Sustainability teams in our HQ in Sydney and tested at the Royal Melbourne Institute of Technology (RMIT) using the ISO 11721-1:2001, Biodegradable Test, the biodegradable period pants were launched in January 2022. The underwear is 97% biodegradable. The waist and leg elastic contain a small amount (less than 3%) of elastane that is not biodegradable. The garment starts biodegrading in active soil within weeks, however, the elastane takes up to 3-5 years.
Single use period products generate high amounts of waste, emissions and environmental impacts. By switching to period underwear this impact is greatly reduced. However, end-of-life pathways for period underwear are limited and the garment ends up in landfill. To tackle the problem of waste, we designed it out with 97% plant based and biodegradable materials, including all fabrics, trims and dyes, and met Standard 100 Oeko-Tex and BlueSign certifications.