Circularity 2023 turns words into action
There's been numerous discussions about the benefits of a circular economy, Australia's ambitions and why they're a focus. But how does Australia take learnings and theory and turn them into tangible action?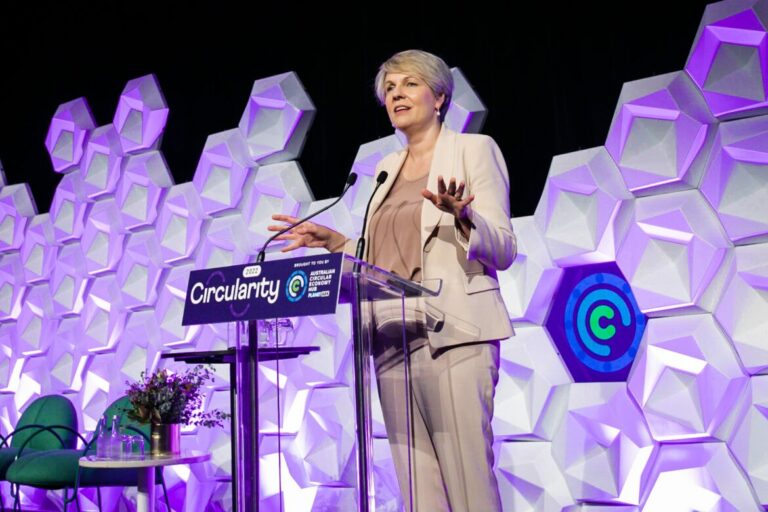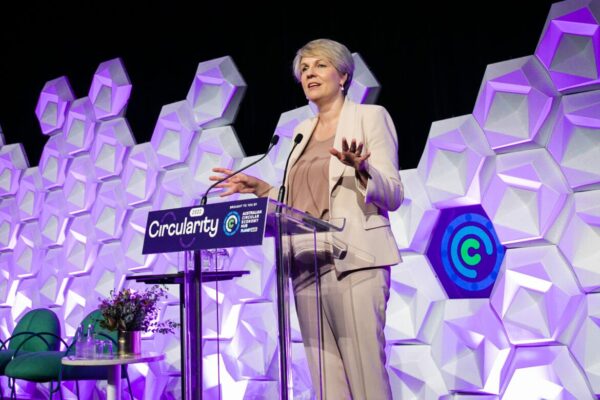 Circularity 2023 will deliver a mix of discussions, collaborative workshops and interactive sessions designed to identify practical steps and applications for businesses and organisations to transition to a circular economy.
Sofie Teh, Circularity Product Manager, says the two-day conference, to take place from 20-21 November at the Grand Hyatt Melbourne, will put a spotlight on the next step of Australia's circular economy journey. 
"Circularity 2022 was foundational and addressed the three pillars of the circular economy. This year, we're delving deeper," Sofie says.
Key speakers will include John Thwaites, Chair of the Monash Sustainable Development Institute and Climateworks Centre, who is leading the Federal Government's Ministerial Advisory Group on the Circular Economy.
A former politician, John is a global expert on developing policies to address sustainable development and was Victoria's first Minister for Climate Change. He has previously said there are big opportunities for Australia in the circular economy, but it will require changes in key industries and collaboration across governments and business.
Ingrid Stitt, Environment Minister for Victoria, will provide some insight into Victoria's circular economy policy and governance, what it hopes to achieve and plans.
The Circularity in Australian Business 2021: Awareness, Knowledge and Perceptions report by the Australian Circular Economy Hub (ACE Hub), found that 88 per cent of business decision makers agreed the circular economy would be important to the future of their business. But only 27 per cent could correctly identify the definition of circular economy when presented with a list of options.
Sofie says sessions at Circularity 2023 will include barriers to implementation, business models, finance and investment, behaviour change and circular procurement.
"Streams will be really focused. We really want to make sure that we understand what the audience needs to know and provide them the opportunity to choose sessions based on their needs," she says.
"We want to start having conversations with those corporations now and setting them up so that they understand how they can achieve a circular economy and still make it a viable business.
"The circular economy is happening. Australia has targets to reach, so it's really important to provide that education, advocacy and collaboration."
Implementing circular economy principles can often be seen to have a greater impact on small businesses because they're operating on a smaller level. Sofie says it becomes more complex for big business and corporations dealing with multiple departments to get everyone on board.
Behaviour change and having a champion that knows what they're doing and can communicate a clear strategy to stakeholders is key.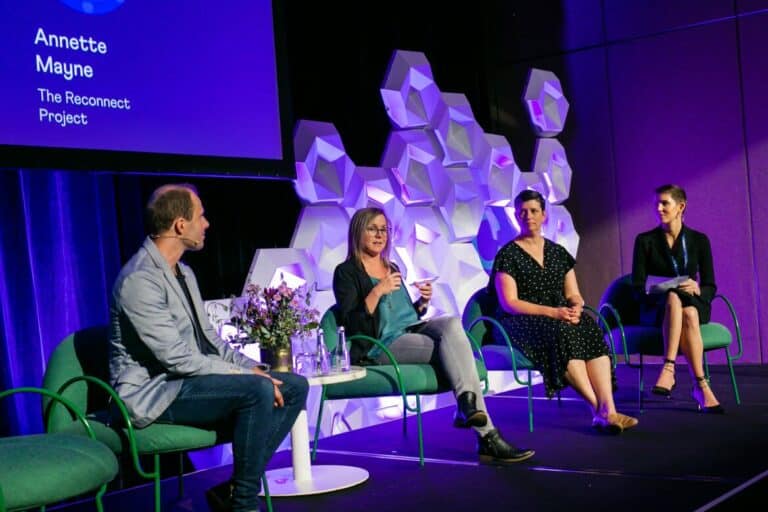 Sofie's hoping Circularity 2023 will give businesses, big and small, a good understanding of where they can make change within their business.
"Hopefully they'll be inspired and educated on actual case studies and implementation in Australia. There are real initiatives that are being rolled out that are being put into practice. 
"I hope that people can be inspired by that and start to think about how they can do that in their business as well, not just planning," she says. "Planning and setting up the foundation is, of course, an important step. But the next step is to do it."
Circularity, presented by Planet Ark's ACE Hub, is in its second year and promises more people, engagement, and exhibitors showcasing the best of circular design, practice and research. 
As well as an extended conference series, Circularity 2023 will feature the ACE Hub awards and a new drawcard – an innovation zone, sponsored by Circular Economy Victoria. 
Five businesses will have the opportunity to showcase their circular innovations at the event. Sofie says it's an ideal way to give people a visual reference of what is possible, the applications and how they can adopt similar ideas.
"It's going to be really exciting."
---
Article from https://wastemanagementreview.com.au/
---
Want to learn more about the circular economy and actionable steps you can take to achieve it? Circularity 2023 will bring together top thought leaders and industry across both private and public spheres, to share knowledge, collaborate and drive actionable change towards implementing a more circular future.
Book your ticket now here. We hope you can join us 20-21 November at the Grand Hyatt Melbourne!