Steering Committee Spotlight: Ashleigh Morris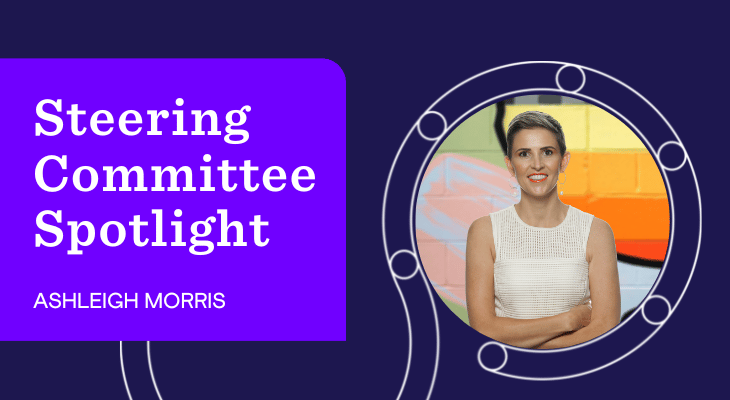 We sat down with Steering Committee member, Ashleigh Morris, CEO of Coreo to find out more about the circular economy, it's development within the Asia Pacific and why circular thinking is such an important discussion to be part of right now.
Circularity is proud to be working with a number of leading industry representatives to help create an invaluable experience for our 2022 delegates.
As the CEO of a catalytic circular economy consultancy, Coreo, Ashleigh is unwavering in her commitment to shaping an economy that respects and values people and nature. Read our full conversation below!
WHAT MAKES YOU SO PASSIONATE ABOUT CIRCULAR ECONOMY?
Ashleigh: "The circular economy is the best systemic and strategic framework we have to meet sustainability targets. As a leader, strategic expert and vocal champion for circular economy, I get to capture the imaginations of leaders across broad sectors. I spark change inside industry boardrooms and operational sites alike and support some amazing high-profile clients to chart their unique journey to circularity at both a strategic and operational level."
"Circularity looks different for every business because its principles present a mirror of possible solutions reflecting the complexity of the problems to be solved in the world today. It's encouraging to see mindset changes and innovation propelling circular thinking into the mainstream, and I find it an incredible privilege to contribute to this growing national and international ecosystem."
HOW DO YOU SEE AUSTRALIA AND THE ASIA PACIFIC MOVING TOWARDS A CIRCULAR ECONOMY?
Ashleigh: "Climate change is one of the most visible indicators of the strain our linear economic model has placed on earth's natural systems. In 2019 the Ellen MacArthur Foundation, in collaboration with Material Economics, released a study highlighting that while moving to renewable energy and implementing energy efficiency measures can address 55% of global greenhouse gas emissions, to achieve the UN climate goals it is imperative that we tackle the remaining 45% through the circular economy, with a particular focus on how we produce and consume five key materials aluminium, steel, cement, plastics, food and how we regenerate arable land."
"The Asia Pacific region can take a systemic and collaborative approach to tackle these issues and sustain truly healthy economic development that will enhance society, environment and business."
WHAT EMERGING TRENDS ARE YOU SEEING THAT CONTRIBUTE TO CIRCULARITY?
Ashleigh: "Consumer brands are driving the reconfiguration of relationships along their supply chains through new partnerships. A mining company producing raw metals previously sold their product to a manufacturer of sheet metals, but never directly to an automotive manufacturer; we're now seeing services replace purchases, leading to increased resource efficiency at all junctures of the supply chain and transparent product origins and manufacturer performance."
"The emergence of technology is another catalyst for circularity; we can trace and trace materials and monitor the performance of assets through IoT and blockchain technologies, enabling us to visualise material flows and create more value. Buildings are now an example of material stockpiles just waiting to be unlocked as we deconstruct, redevelop and refurbish our urban environments."
"Society as a whole is demanding actionable and measurable change that will reduce our impact on the climate and degradation of the natural world. This is part of a broader cultural shift towards deepening our relationship with nature and reconnecting to the wisdom held within regenerative practices."
WHAT ARE SOME OF THE ECONOMIC OPPORTUNITIES OF IMPLEMENTING CIRCULAR SOLUTIONS INTO BUSINESSES TODAY?
Ashleigh: "Circular economy is globally a 4.5 trillion dollar opportunity and has been valued at $2 trillion dollars over the next 20 years for Australia. Applying circular economy principles can unlock new opportunities for social, environmental, and economic value that are unique to every business and can be far-reaching in impact."
"If we embrace circularity in our economic operating systems we can address 45% of global greenhouse gas emissions and could abate 165 million tonnes of carbon pollution each year in Australia. We can unlock the value of 91% of raw materials that are wasted after a single use, and we can reduce the 90% loss of biodiversity associated with extraction and processing of natural resources."
Want to learn more about the circular economy and actionable steps you can take to achieve it? Circularity 2022 will bring together the region's top thought leaders across both private and public spheres, to share knowledge, collaborate and drive actionable change towards a more circular future.
Book your early-bird ticket now to save $300 on your ticket. We hope you can join us 24-25 November at the Hilton Sydney!