The Coles R³ Packaging Framework in action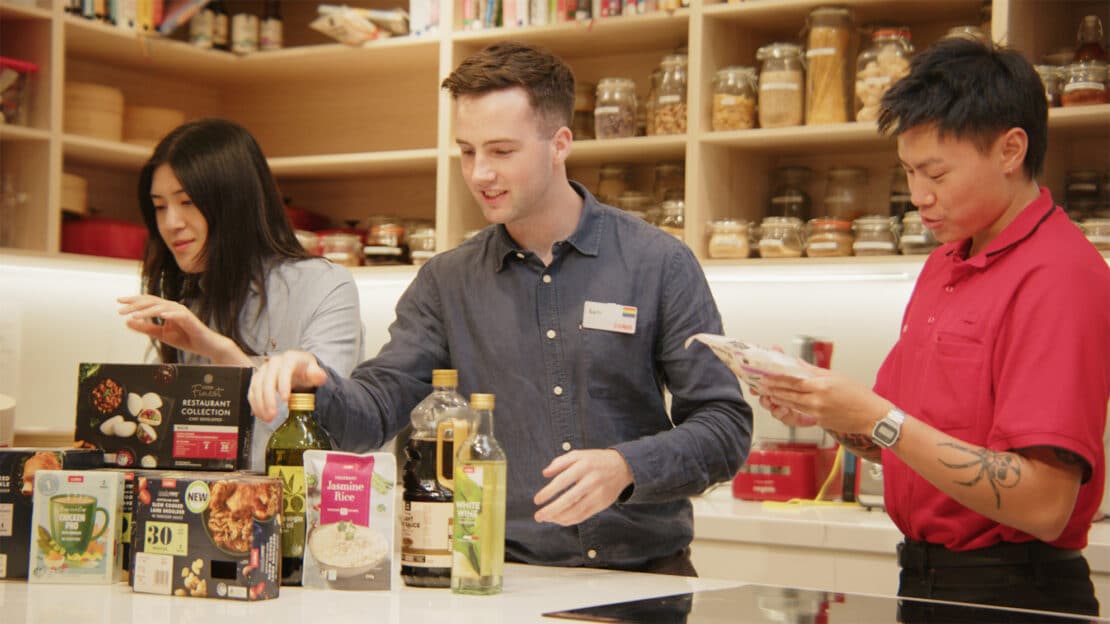 Charlotte Rhodes, General Manager Own Brand, Quality and Responsible Sourcing at Coles Group
As a leading Australian retailer, with approximately 1,800 retail outlets nationally, Coles welcomes millions of customers through our store network and digital platforms every week.  Our priority is to provide leading food, drink and home solutions that are delicious and healthy for our customers and incorporate sustainable solutions.
The packaging of these products, including plastic packaging, plays a role in protecting products during transport, extending product life, keeping food safe and reducing food waste.
Our sights are focused on reducing unnecessary packaging and making it easier for our customers to recycle. To do this we have developed the R³ Packaging Framework for Coles Own Brand and Coles Liquor Own Brand packaging in Australia.
The R³ Packaging Framework is based on our three pillars of Redesign, Recycle and Reimagine. The Framework supports the delivery of Australia's 2025 National Packaging Targets and incorporates APCO's Sustainable Packaging Guidelines (SPGs) to outline a systematic approach to drive continuous progress. This includes our dedicated sustainable packaging team who are embedded within the business to provide subject matter expertise and drive product development process, product reviews and ongoing engagement with our suppliers.
The REDESIGN pillar aims to reduce unnecessary packaging and remove non-recyclable components. It encompasses Australia's National Packaging Target to support industry to achieve 100% reusable, recyclable or compostable packaging by 2025. Removing the plastic opening on Coles Own Brand tissue boxes is an example of a small but significant packaging redesign that will remove 13 tonnes of plastic from circulation in one year.
Other examples of packaging redesign that are less noticeable to our customers include the lightweighting of plastic in Coles Own Brand oil bottles, spring water range and instore bakery containers.  While these changes are not obvious to the eye they make a significant impact – together they will save 220 tonnes of plastic in one year.
Supporting industry to achieve the National Packaging Target of 70% of plastic packaging being recycled or composted in Australia is the focus of the RECYCLE pillar. To help our customers recycle, we have added the Australasian Recycling Label (ARL) to packaging artwork across all Coles Own Brand products sold in Coles Supermarkets[i]. We have also partnered with leading environmental not-for-profit, Planet Ark, to help further efforts to reduce food waste and packaging, and to tackle the challenge of plastic waste and recycling.
The third pillar in Coles' R³ Packaging Framework, REIMAGINE, aims to find ways to reuse materials. As part of this, Coles is working to support industry to achieve the National Packaging Targets of an average of 50% recycled content across all packaging, including an average of 25% recycled content in plastic packaging.
We work closely with suppliers to better understand the use of recycled content across Coles Own Brand products and have developed a roadmap to increase the use of recycled materials in Coles Own Brand packaging. Recent examples include expanding the use of 100% recycled content in our 500ml lightly sparkling spring water bottles, the transition of pre-packaged deli sliced meats to trays made of recycled plastic and renewable sources and frozen meal trays moving to recyclable natural CPET trays which include recycled content. Together these changes divert 444 tonnes of plastic from landfill a year.
Coles is a signatory to the Australian Packaging Covenant and a member of the Australian Packaging Covenant Organisation (APCO), tasked with facilitating the delivery of Australia's 2025 National Packaging Targets (2025 Targets). We are also a founding member of the Australia New Zealand and Pacific Islands Plastics Pact (ANZPAC Plastics Pact).
We acknowledge there has been and will continue to be external factors that influence the achievement of the National Packaging Targets, such as infrastructure and market innovation to supply quality  recycled raw materials. In an ever-changing environment however our R3 Packaging Framework provides us with a systematic approach that will continue to drive progress and help us deliver on our commitment to work with industry and government to support the achievement of the National Packaging Targets .
---
[i] Customers may continue to see some Coles Own Brand products without the ARL on the shelf, as updated artwork flows through the store network.  Coles will also transition the ARL to reflect APCO's new 'Check locally' message on soft plastic packaging