Replas. Closing the Loop with Recycled Plastic and Circular Solutions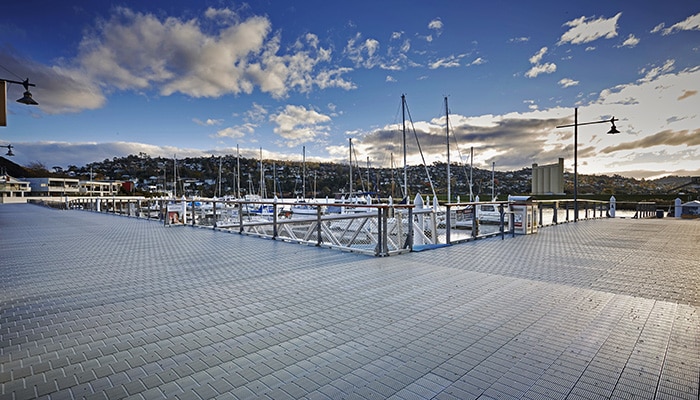 The Seaport Boardwalk – A Circular Solution
About Replas – 40 years of recycled plastic manufacturing
Our Circular Buy Back Offer
Our Range
Custom manufacturing for your business
Decking with a Difference – the Seaport Boardwalk. Launceston Tasmania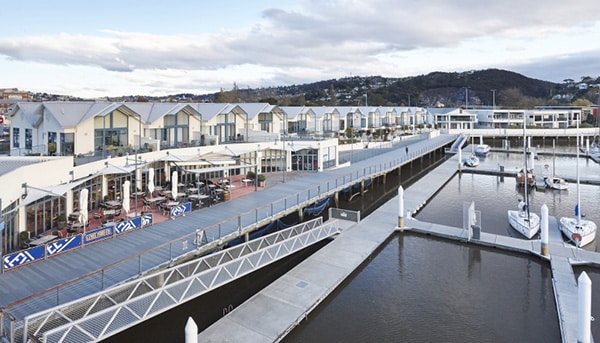 Located on the picturesque waterfront in Launceston, Tasmania, the stunning Seaport boardwalk. Spanning almost 350 metres and 6 metres wide, it's a perfect compliment to the beautiful surrounds with an environmental difference.
Originally built in 2002 from Tasmanian Ironbark, it was within 10 years that the timber began to wear. Faced with increasing repair and maintenance costs, or the prospect of replacing the timbers, the Launceston City Council opted for a more sustainable, low maintenance and circular option – Replas recycled plastic Enduroplank.
Raj Pakiarajah, City of Launceston: 'one of our main aims is to find out what is the suitable material for this boardwalk. We finally found out that recycled plastic is the product we wanted, and that the community wanted'.
Rolled out over three stages, Replas worked with the Launceston City Shire to deliver a hardwearing, long-lasting solution with Enduroplank decking. Featuring world leading technology including UV stabilisers, Enduroplank is mafe from a minimum 85% end of life plastic, is low maintenance and built to last for over 40 years – like all Replas products.
As part of the project, we were also able to take back the excess off cuts to reprocess and create additional Replas products, ensuring minimum wastage and delivering additional circular and environmental benefits.
6 years on the boardwalk looks as good as the day it was installed and continues to provide a safer more durable surface for the community and visitors alike.
Enduroplank™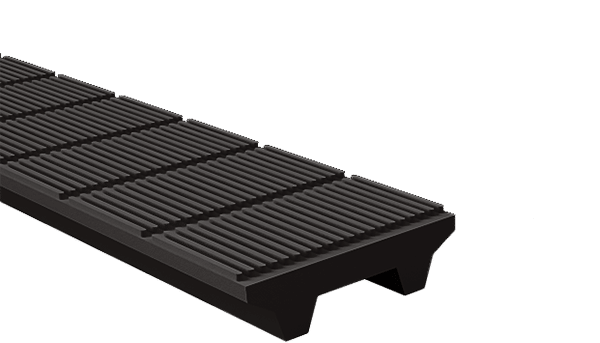 Recycled plastic Enduroplank™ is ideal for a multitude of commercial applications. It is especially suitable for marine environments as salt water will not corrode the material, even when submerged. It will not split, rot, crack or ever need painting and will outlast wooden decking by many years.
Replas, Manufacturing a Sustainable Future For Over 40 years
Replas is an Australian company specialising in delivering sustainable recycled plastic products for built environments and public domain spaces.
Established in regional Victoria, Replas is built on innovative, leading-edge technologies developed by our team over 40 years, repurposing end-of-life plastic into durable products that can themselves be recycled, closing the loop for a truly circular outcome.
From bollards, furniture, fencing and decking through to civil and infrastructure products including hydrant covers, road markers and more, our durable recycled plastic range is purposefully made to suit a myriad of industries and applications. Replas also offers custom manufacturing and proprietary products, working with Australian companies to provide sustainable, bespoke solutions for a tailored outcome and a smaller carbon footprint. Together, the possibilities are endless.
Replas currently serves Australia, New Zealand and the Pacific Rim, bringing quality, sustainable solutions to our corner of the world.
Australian designed & made
Minimum 85% recycled plastic
Customisable options
Durable & Low Maintenance
Easy to install
Standard 10 Year Warranty
UV Stabilisers for harsh Australian conditions
Trusted by Councils and Construction across Australia
Social Enterprise with local partners
Recyclable for Circular Economy
Environmentally Friendly
Using Australian post-consumer and post-industrial waste, Replas' plastic recycling leads to low maintenance products that are designed to last. Recycled plastic is resistant to termites and moisture, and will never split, rot, crack or need painting.
Replas Environmental Statement
With plastic use on the rise, we need to create a sustainable community that reduces, re-uses and recycles plastics. At Replas, we see waste as a valuable resource. What is the environmental cost in not being involved in the circular economy? By re-thinking our industries selection and procurement to recycled plastic products, we can be the change.
Our Buy Back Offer for a Circular Solution
Plastic lasts forever. It's a well-known part of the problem, but we can also make it of the solution. Being recyclable themselves, we can take old Replas products and turn them into new ones to last another 40 years.
That means, in the instance of warranty claims, replacement or products that have simply outlived their purpose, Replas can take the product back, reprocessing into material and giving them another life as new Replas products. A truly circular solution.
Speak to our Customer Support team about our buy back offer.
Range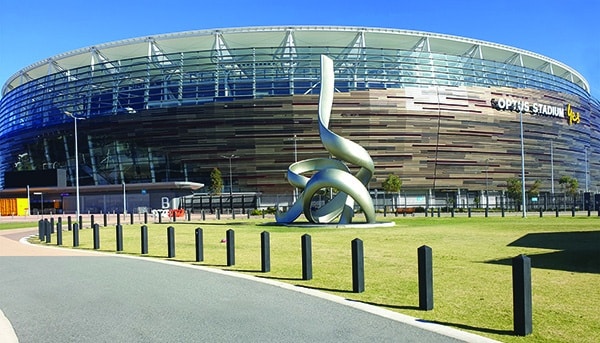 The comprehensive Replas range of recycled plastic products has been engineered for sustainability and quality with the durability to withstand the harsh Australian climate.
From our Retail and Commercial range of decking, furniture, profiles and more, to our Civil and Infrastructure range, all Replas products are made from 85% or more recycled-plastic content and, with our innovative design and state-of-the-art stabilisers, give our products an expected life span of 40 years plus.
Recyclable themselves in times of repair or replacement, Replas products are circular and environmental by design, and our custom services extend the offer to create sustainable solutions for your business. Available in a variety of colours and options to modify with endless possibilities.
Visit our website for the full range or to contact our team for information on custom manufacturing and more.
Visit www.replas.com.au to see the range, or for quotes and enquiries.
Custom and Proprietary Products
CONTRACT MANUFACTURING & CUSTOM MOULDED PLASTICS
In addition to our standard product range, Replas also offers custom manufacturing, delivering our processes and recycling technology to your business.
Our Custom Moulded Plastic Products team has been designing and manufacturing high quality recycled plastic products since 1991. We understand our clients' needs well so we work to ensure projects are delivered on time, on budget, and to the highest standard.
As a privately owned and run business we keep communication tight, so we always deliver perfect customer service and products. We use innovative technology to supply the best in recycled custom plastic solutions. Our team can manufacture plastic to supplied drawings or can assist by providing an innovative design of your product.
More Information
Visit our website at www.replas.com.au
for more information, or get in touch with our team on 1800 737 527