Relations with nature – a conundrum in manufacturing
From a product certification perspective, there is a clear need to disrupt and renew our way of working with the manufacturing industries to bring them closer and shift the mindset and outcomes in our relationship with nature.
Extinction of species, loss of habitats and years of neglect have compounded. The taking of natural resources for the means of production and a continuing devaluation of nature where a lack of product stewardship still sees spent materials at the end of life further polluting the environment.  It cannot be ignored. We as humans are also reliant on nature's health for our survival.
As a third party, product certification company, Australian-based Global GreenTag International has observed an encouraging increase amongst categories of manufacturers who are starting to become what we would term conscious manufacturers. The conundrum, however, is that the majority place little if no value in nature. As author and conservation biologist Siddarth Shrikanth writes, 'Things like carbon storage, pollination, nutrient cycling, and water quality and quantity are things the economy currently doesn't value."
The answer hopefully will be found in a new Standard for product assessment and certification that Global GreenTag has been developing over the last two years that manufacturers can be guided by in the development and improvement of their products. The NaturePositive+ Standard sets high benchmarks to repair nature and extends to the health and wellbeing of all living systems, including human life itself.  Manufacturers can lead by example to improve their means of production and to support the repair of nature; a rational and sensible pathway that provides a system of declaration that identifies their current level of commitment to the protection of nature and climate – and a roadmap to move toward a NaturePositive+ profile for their products.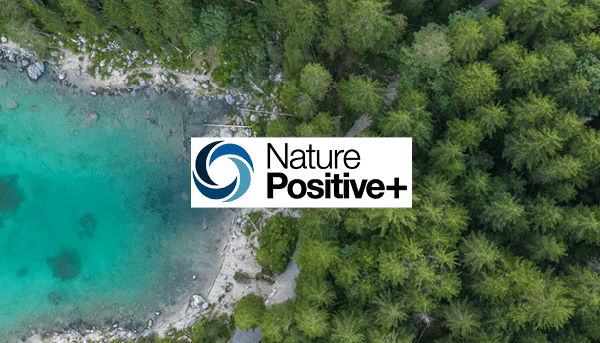 GreenTag's NaturePositive+ Standard takes product certification beyond current thinking on circular economy, climate repair, life cycle analysis, ingredient hazard, supply chain transparency and modern slavery risk assessment.
The standard has already attracted positive comments from industry reviewers who have participated in its development through public stakeholder consultations.  Dr Angela Loder, Vice President Research of the International WELL Building Institute said: "Super excited to see this standard and can't agree more with the direction you've taken it .. I really want this to be successful – the planet needs it."
Guided by what is perceived as a core lack of understanding about our relationship with nature, the NP Standard, highlights part of the problem –  there is no other framework that enables manufacturers to drill down and physically see the impacts of their production processes (i.e.., the decimation of biodiversity) nor one that highlights benefits that are achievable for the preservation of nature because there is a lack of nature-related and benefit metrics for products in the current approaches to the thinking, processes, and reporting of these issues.
Specifically, there is no other singular certification scheme that provides the scope, accuracy, metrics, and depth of transparency that focuses on changing real world outcomes towards Nature.
The NaturePositive+ Standard also introduces the NaturePositive+ Declaration that will require manufacturers to provide full transparency and disclosure of their products to assessors, toxicologists, and peer reviewers.  This part of the Declaration program, already underway with GreenTag taking on its first case studies, tracks where and how products can deliver restorative climate and biodiversity co-outcomes that conserve and protect resource flows whilst encompassing ethical labour and supply chain assurance.
Although not all manufacturers are ready for their products to be Nature Positive, the confidential NaturePositive+ Assessment stage of the Declaration process is structured also to support the evolution and pathway for products to become Nature Positive.
Manufacturers are initially enabled to understand and minimise their impacts first, then engage specific forms of 'Nature based Solutions' to deliver carbon and biodiversity co-benefits to reach a Nature Positive status and achieve 'Net Positive' outcomes, according to the NaturePositive+ Standard.   After this stage is achieved and results published, product researchers and customers will be able to measure and aggregate Nature Positive benefits for each certified product they procure for a project. This is particularly beneficial to any industry harnessing a circular economy outcome.
Global GreenTag will be presenting the Nature Positive Standard and NaturePositive+ Declaration at Circularity 2023.  David Baggs, GreenTag's CEO will be providing more information and taking questions at the event on Monday, November 20th.
* Siddarth Shrikanth (2023) The Case for Nature: Pioneering Solutions for the Other Planetary Crisis