How to build a circular economy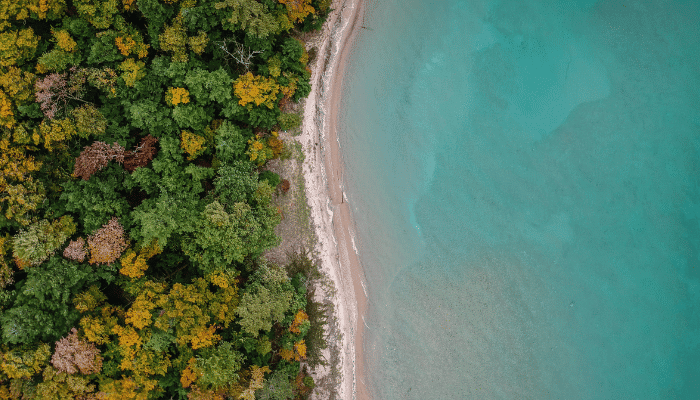 By Dan Esty, Hillhouse Professor at Yale University
Leading companies have come to understand that tackling climate change requires them to fold environmental thinking into their core business strategies. From transforming their operations, phasing out greenhouse gas emissions, and looking up and down their value chain for sustainability opportunities, these brands have embraced the need for transformative change in everything they do.
Not only does a robust sustainability strategy make good business sense in terms of lowering costs through efficiencies and streamlining supply chains, but consumers are increasingly demanding businesses do more to protect the environment. In fact, 35% of global consumers say they are choosing brands based on their sustainability credentials, in comparison to pre-pandemic.[1]
One of the biggest sustainability challenges – still largely unaddressed – is waste. Every year, an estimated 11.2 billion tons of waste are collected worldwide.[2] With multiple waste streams including packaging, textiles, food and electronics all presenting their own recycling and reuse issues. Moreover, waste mismanagement exacerbates climate change and its negative effects.[3]
And the problem is getting worse. The World Bank projects global waste in 2050 will increase by 70% from a 2018 baseline[4] if we collectively continue along a "take-make-waste" linear economy model.
Changing this trajectory will require a shift to a circular economy. Government can help to guide this transition. But the business world has a huge part to play in this fundamental economic transition.
Three principles underpin circularity: (1) designing out waste and pollution, (2) keeping products and materials in use and (3) regenerating natural systems. Businesses looking to contribute to a circular economy, need look no further than these core elements when considering how to regear their own business models.
Principle one: Designing out waste
The first principle of a circular economy requires businesses to rethink their supply chains – which in turn challenges companies to confront waste and pollution beyond their own facilities.
Companies must therefore redesign their products with circularity in mind. For example, although highly recyclable, paper often ends up in landfills or incinerators. This reality reflects the fact that most of today's printing ink damages the fibres in paper and limits its value for recycling.[5] In 2021, the European Paper Recycling Council acknowledged ink as a key challenge for recycling paper,[6] and urged ink manufacturers to reformulate their product to improve paper recycling.
Designing out waste and pollution also demands that businesses consider applying circularity to their core operations.
For example, several companies in the electronics sector have reimagined the entire lifecycle of their products – ensuring that products which are at the end of their life are easily dismantled and turned into reusable materials that can be returned to the start of the product lifecycle.
From design to resource management, businesses can benefit from examining their supply chains and operations to identify where waste can be recaptured and turned into a valuable resource.
Principle two: Keeping products and materials in use
A circular economy requires a proactive, collaborative and pioneering approach to keeping materials in use and out of rubbish sites. Such an approach can also reduce littering, save resources and reduce climate impact.
Collaboration up and down the value chain and even across industries will be critical to achieving this goal. But getting the relevant parties to work together has often proven difficult to achieve in practice. In a circular economy, this needs to change.
There are several brands dismantling their linear business models and moving toward a circular one. In this regard, Tetra Pak collaborates with local recyclers and helps the informal sector to collect waste material in countries where there is little to no recycling infrastructure. For example, in Mexico, Tetra Pak works with local government and civil organisations to collect recyclable waste through the installation of containers in cities across the country. The containers are made of polyAl, the non-fibre fraction of a carton package, combining polymer and aluminium. In this way, more than 40 kilo tonnes of waste were collected in 2021.
Breakthroughs such as Tetra Pak's Mexico recycling initiative drive the circular economy – made possible by the shift to materials designed to re-enter the economy at the end of their use. But it's about more than recycling. It's about asking if products could be maintained, shared, reused, repaired, refurbished, or remanufactured – before being recycled.
Regulation is driving material change too. The Single Use Plastics (SUP) Directive, approved by the European Union in 2019 aims to incrementally drive the transition to a circular economy by encouraging a move towards more innovative and sustainable business models.
In response to this EU Directive, many businesses have started to rethink and re-manufacture their products to ensure that they contribute to the circular economy. In this regard, something as simple as keeping the cap attached to a carton package or a bottle, can contribute to a more complete circular economy. Research conducted by the Great British Beach Clean Up, revealed that you can expect to find 32 plastic caps or lids in a single 100-metre stretch of
coast in the UK.[7] Consequently, leading beverage product manufacturers – including BBL, Cido Grupa, LY Company Group, Lactalis Puleva and Weihenstephan – introduced cartons with a tethered cap earlier this year. This redesign ensures that the cap stays attached to the package and litter can be reduced.[8]
Principle three: Regenerating natural systems
The third circularity element requires a shift in focus from extraction to regeneration.
Simply put, businesses need to go beyond reducing their harm to trying to restore the health of our planet. Rather than just protecting the pathways that materials are mined from, there needs to be a system that actively renews natural resources.
Consequently, renewable materials are vital in a circular economy. In some cases, for example, materials from plants can replace fossil-fuel-based resources.
In 2021, the United Nations called on the global community to make this the Decade of Ecosystem Restoration.[9] Between now and 2030, the restoration of 350 million hectares of degraded terrestrial and aquatic ecosystems could remove 13 to 26 gigatons of greenhouse gases from the atmosphere.[10]
Project Seagrass[11] has taken up the UN's call, using cutting-edge technology to restore seagrass off the coast of the UK. So far, it has restored two full hectares of seagrass, with ongoing plans to revitalise larger areas.
Tetra Pak and Apremavi also responded to the United Nations' call by launching a pioneering nature-based land restoration initiative in Brazil in early 2022.[12] This project will restore over 7,000 hectares of land for biodiversity recovery, carbon capture, and climate change mitigation.
What next?
Only 8.6% of the global economy is operating on circular principles. According to the World Economic Forum, this proportion needs to almost double to shrink the global carbon footprint and address other critical environmental challenges.[13]
The transition to a circular economy requires multiple stakeholders to embrace the idea of transformative change. Policymakers have a role to play in creating incentives to spur innovation and drive the adoption of new practices, while consumers must change their attitudes and behaviour towards reducing waste at the end of a products lifecycle by recycling it responsibly.
But ultimately, the business community can and must lead the way. By following the three lessons outlined above, the corporate world can embed circularity into their core business models, eradicate waste, and help move the world toward a sustainable future.
---
1 Tetra Pak Index 2021
2 https://www.unep.org/explore-topics/resource-efficiency/what-we-do/cities/solid-waste-management
3 United Nations Environmental Programme. "Waste and climate change: Global trends and strategy framework." International Environmental Technology Center (2010).
4 https://openknowledge.worldbank.org/handle/10986/30317
5 https://www3.weforum.org/docs/WEF_Design_Management_for_Circularity.pdf
6 https://www.cepi.org/wp-content/uploads/2022/06/EPRC-22-010.pdf
7 https://naturalengland.blog.gov.uk/2016/09/20/the-great-british-beach-clean/
8 https://www.tetrapak.com/en-us/about-tetra-pak/news-and-events/newsarchive/worlds-first-tethered-caps-carton-packages
9 https://www.decadeonrestoration.org/
10 https://www.decadeonrestoration.org/what-ecosystem-restoration
11 https://implementers.decadeonrestoration.org/implementers/17/project-seagrass-making-waves-to-save-our-seas-wales-uk
12 https://www.tetrapak.com/en-us/about-tetra-pak/news-and-events/newsarchive/pioneering-initiative-restore-biodiversity
13 https://www.weforum.org/agenda/2022/05/3-ways-we-can-collaborate-better-for-a-circular-economy/