Our steering committee are seeking out the best minds to promote progressive sustainability solutions critical to implementing a circular economy in Australia and the Asia Pacific. Lead the conversation at our innovative thought leadership event, delve deeper into circular principals and the current landscape, then transfer practical industry insights into sustainable systems applicable to a wide range of business models. 2023 Submissions are now closed, but see below for the topics that inspired the submissions.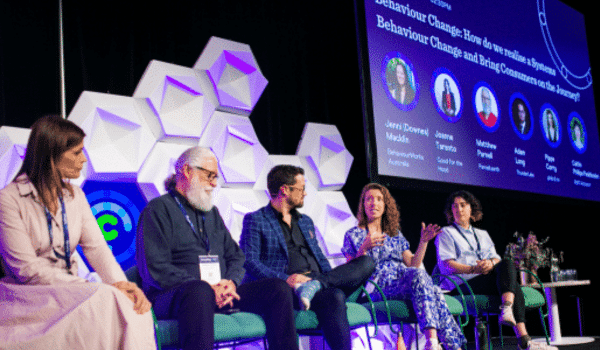 LEAD THE CONVERSATION AT CIRCULARITY 2023
Circularity 2023 called for speakers to share their knowledge and expertise in the circular economy for the annual two-day conference taking place on 20-21 November 2023 in Melbourne. The event aims to inspire, promote and light the spark of action and innovation needed to transition to the circular economy.
Circular economy practitioners, business and government leaders, sustainability professionals, environment & sustainability manager, and academics will come together to discuss the latest topics, trends and legislation regarding the implementation of the circular economy in Australia and the Asia Pacific.
THIS YEAR'S FOCUS
The event will delve deeper into circular principles and the current landscape, with this year's focus being turning practical learnings into action and implementing systems change into a range of business models.
This year, a mix of focused discussions, collaborative workshops and interactive sessions will aim to inspire innovative thinking and identify practical steps and applications for businesses and organisations.
Submissions for the 2023 program have now closed.
All applications will be reviewed, and successful applicants will be contacted by the Circularity team in June 2023.
Please note, presentations are educational and not biased toward any company or product.
Presenters participate on a voluntary basis – we welcome your application.
N.B. Successful speakers will receive a discounted delegate rate for attendance at Circularity 2023.