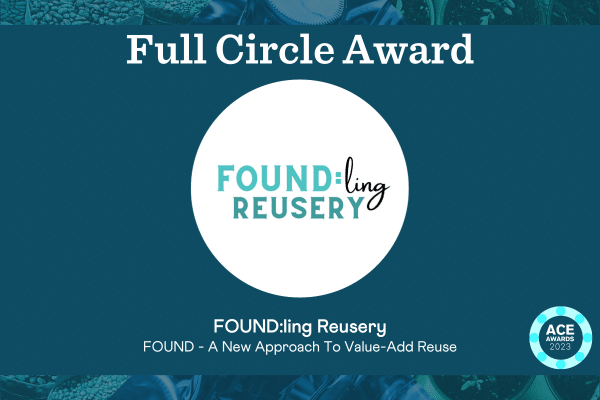 FOUND:ling Reusery
A New Approach To Value-Add Reuse
FOUND:ling Reusery has established itself as a unique entity within the value-add reuse space, taking materials which are not fit for reuse and reimagining them into new products that retain as much embodied value as possible while meeting the needs and expectations of new products, avoiding the need for these items to go downstream to recycling or linear disposal.
We work in this space by designing and creating products in the value-add reuse space, by providing a tailored retail outlet for products in this space from other makers, and we are working on methods of assisting these makers further by providing access to the resources they need to create their products. Directly, we sell 1-2 tonnes of value-add reuse products a year, all of which are made almost entirely from salvaged goods/materials. As a result of this we salvage 1-2 tonnes of materials from recycling/linear disposal and avoid the need for 1-2 tonnes of linear goods to be produced. Indirectly, by selling the works of around a dozen reuse entities at any time through our store, we improve the commercial viability of these entities, allowing them opportunity to grow.
The curation, presentation and location of our retail presence also provides a platform for engagement with the community, allowing members of the community who visit our store to experience and build trust in reuse based products. We have an estimated 3,000+ unique visitors to our store each year who gain exposure to reuse and the circular economy, and we reach around 4,000 followers a year through our communication on social media and mailing lists. We expect to double our retail throughput in the next 18 months, and have plans to franchise our retail model to support reuse entities across the country, multiplying our impact and reach.